103-Year-Old Man Takes Parachute Jump Earning Him Guinness Record
103-YEAR-OLD MAN – Centernarian Alfred "Al" Blaschke was awarded by Guinness Record after he took a tandem parachute jump.
Guinness World Record recognized a centenarian, Al Blaschke, for proving that anyone can be fearless regardless of his age. The 103-year-old man took a tandem parachute jump with Skydive Spaceland tandem jump instructor Don Cameron which took five (5) minutes up in the air.
How's Al after the parachute jump? The man even said that "everything went perfect". He believes that skydiving is a very safe sport and getting snacks from a vending machine is more dangerous.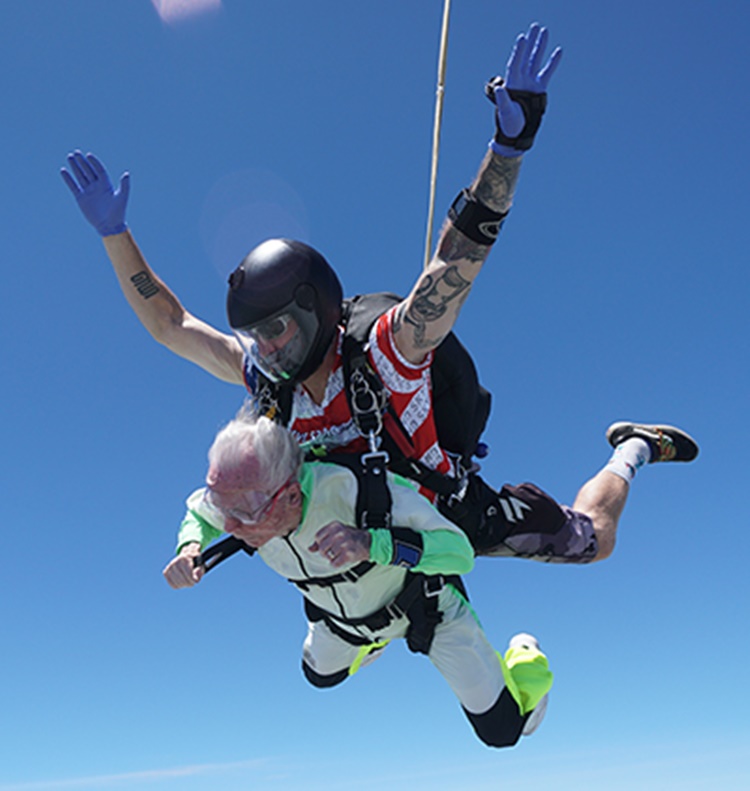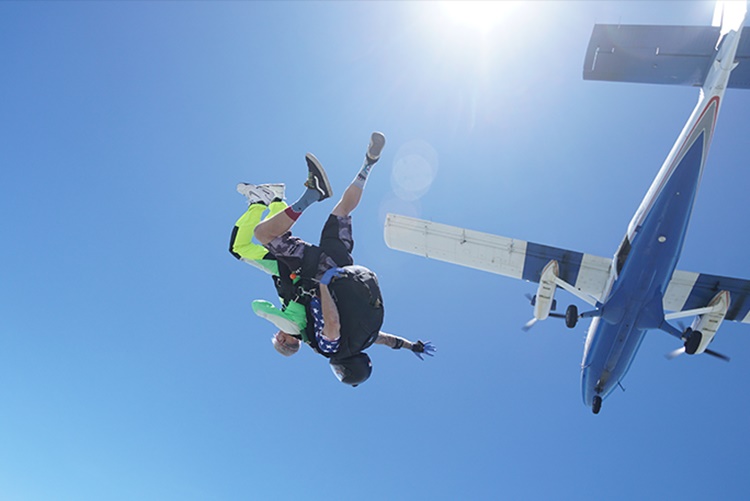 It was not the first time that Al took a skydive as a centenarian. According to Guinness, during his 100th birthday, he also did the same and vowed to do it again when his twin grandson would graduate from college.
Indeed, the 103-year-old man took the tandem parachute jump again marking the celebration of the graduation of his twin grandsons in college. He and Don jumped out of a moving plane at 14,000 feet.
According to Guinness, the record-breaker remained in free fall until he got to a velocity of 120 miles per hour at 6,000 feet. Al's grandsons Kevin and Jason joined their grandfather in plunging to the air.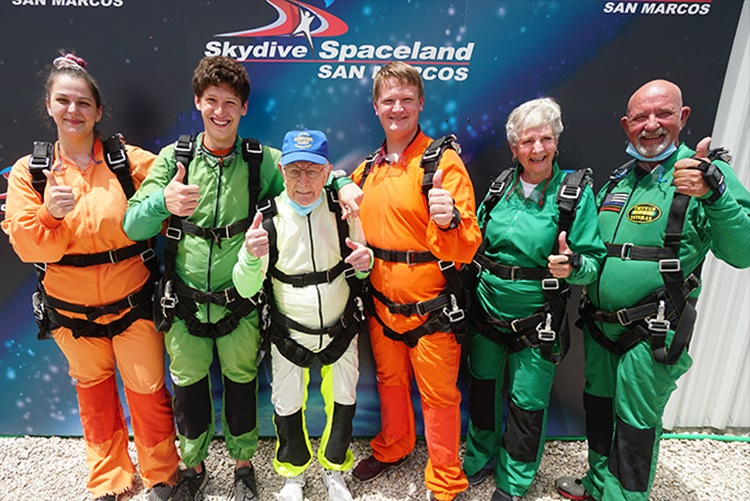 Kevin graduated from UT in May 2020 while Jason has just finished his course in Texas this month. Indeed, not even age can stop a fearless man.
Thank you for visiting Amazetify.com. Feel free to express your thoughts or reactions through the comment section below.
You may also visit – Shortest Woman Living? Meet "Jyoti Kisanje Amge" from India.
Share on Facebook