VIDEO: Dog with Longest Tongue? Meet This Saint Bernard Named "Mochi"
DOG WITH LONGEST TONGUE – Are you wondering which dog has the longest tongue? Meet Guinness World Record holder Mochi, a Saint Bernard.
Many people love having dogs at home. Known as man's bestfriend, this creature is known for being loving and loyal most especially to its hoomans. Dog lovers treat them not as pets but as part of the family.
Do you have at least one dog at home? Have you seen how excited it gets whenever you arrive home? It is regardless of how long or short you have been out.
Dogs are also world record-holders. Mochi, a Saint Bernard dog, holds the Guinness World record for the dog with the longest tongue.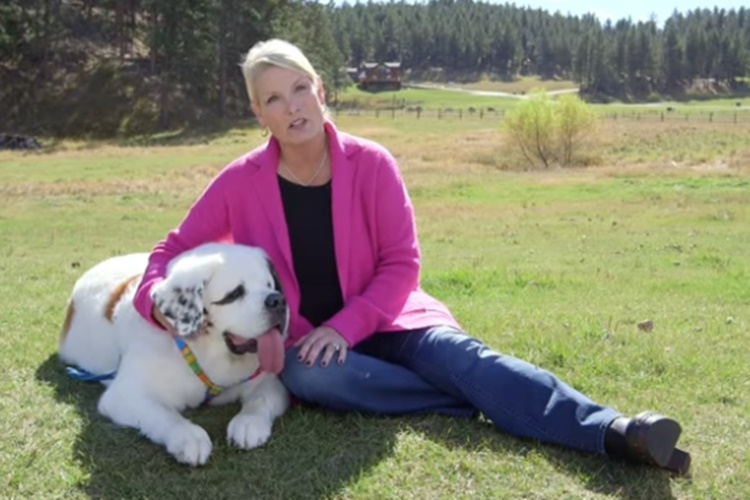 Mochi's owner is Carla Ricket. The female dog with the longest tongue is living with her owner for at least six years now. The tongue of the Saint Bernard dog measures 7.3 inches.
Carla got Mochi from a rescue agency in Colorado, United States. According to her, the said rescue agency only save dogs that weigh over 100 pounds as they are specifically for big dogs.
"All of their rescues are giant breed dogs such as Mochi and she's brought a lot of joy to our life," Carla said.
The dog lover added that Mochi is so calm and funny. The Saint Bernard loves eating peanut butter and it is used as the motivation for her to show her tongue by licking the spoon with her favorite peanut butter.
According to her, they are very proud of Mochi for making it to the Guinness World Record book. Here is the video posted by Guinness World Record:
Thank you for visiting Amazetify.com. You might browse for more amazing stories in this website.
You may also visit – Smartest Cat in the World Performs 26 Tricks in Just 1 Minute (VIDEO).
Share on Facebook