Kevin Fast Marks Guinness World Records for Heaviest Sleigh Pulled
KEVIN FAST – A Canadian man set a record in the Guinness World Records over the heaviest sleigh pulled.
The Guinness World Records contains tons of amazing stories across the globe. That is why a lot of people like reading these stories that are not only jaw-dropping but also inspiring.
One of the inspiring stories you can find is about the heaviest sleigh pulled. It was the strength of Canadian man Kevin Fast that moved the sleigh.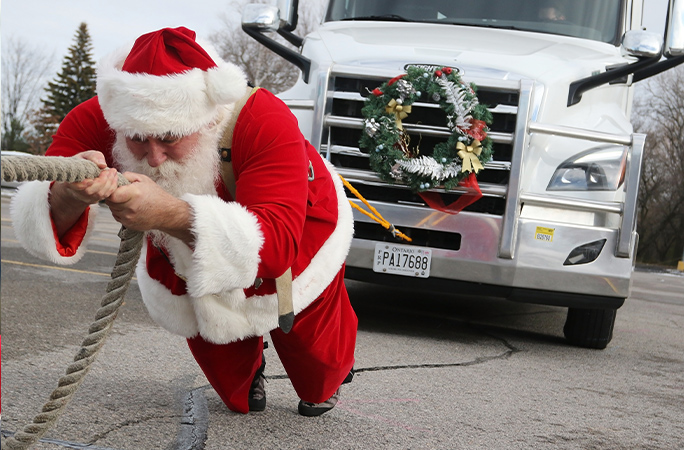 According to Guinness, Kevin love pulling heavy objects not just to set a record but also to bring happiness to the people around. Note that this Canadian man does it with a costume – a Santa Claus costume that is in line for the holiday season now.
Kevin is a full time Lutheran Minister in Ontario, Canada. His latest record is already his 32nd since he began setting records in 1998 when he pulled a truck.
The Canadian man did not stop by setting a record to have pulled a truck. He also worked his way to becoming the man to have pulled the heaviest air craft, heaviest house, and heaviest vehicle pulled with an arm wrestling move.
According to Guinness World Records, Kevin Fast stressed that he just wants to do something fun for the holidays. He decided to pull a vehicle carrying reindeer and presents. It was weighing 16,500 kilograms as the man dressed in Santa Claus pulled it to the finish line.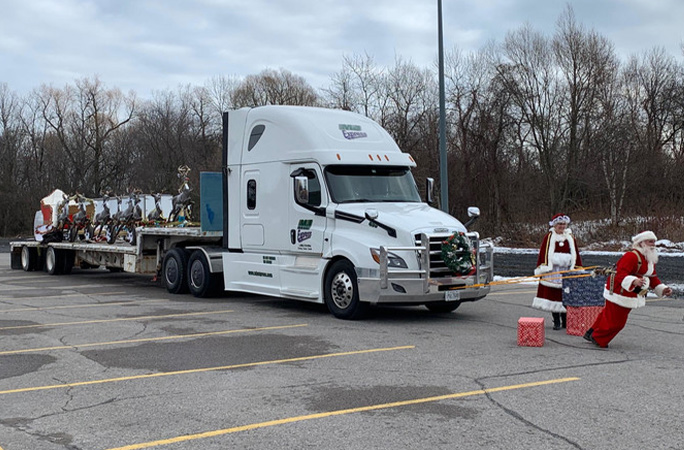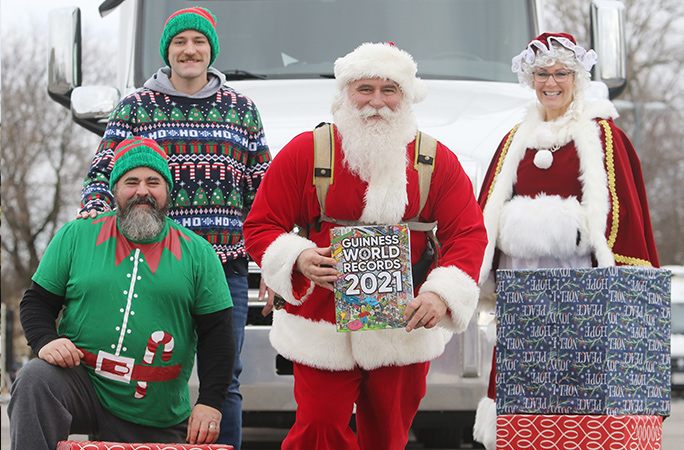 The family of Kevin were there to support him. His wife, Suzanne, was dressed in a Mrs. Claus outfit while their sons, Matthew and Jacob, were dressed as elves.
"I love training to try to get one and when that record comes, it is the greatest feeling that you've made an achievement and it's world class!" he said.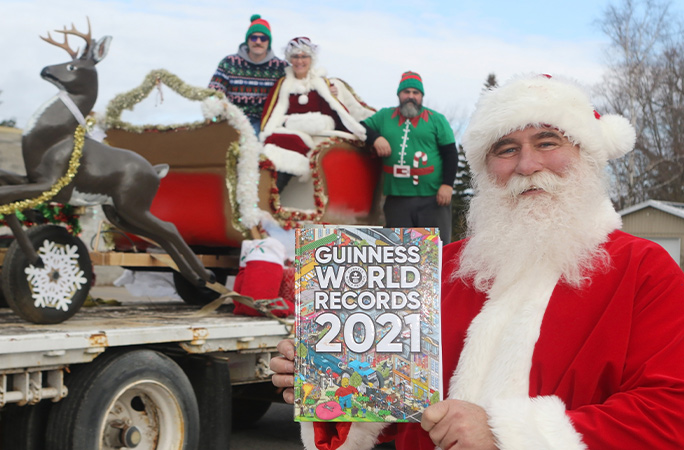 You may also visit – 10+ Fun Facts About Monkeys That Will Surely Amaze You – the Fact No. 5!!!
Share on Facebook