Mom Turns Plastic Dollhouses Into Elegant Haunted Mansions
DOLLHOUSES – Wife and mother Samantha Browning turned these toys for little girls into elegant haunted mansions.
Most little girls are fond of playing doll or Barbie. Aside from it, another toy that little girls love to play is a dollhouse – a miniature house made of plastic and usually comes along with mini furniture sets and appliances.
A dollhouse usually comes with miniature figures of people, a dining table and chairs, kitchen wares, bedroom furniture, and a lot more. But one woman came up with an amazing idea on these toys.
Samantha Browning, a mom and a wife, turned plastic dollhouses into elegant haunted mansions. Instead of the pink color of the houses and other colors associated to female's taste, she painted it with black.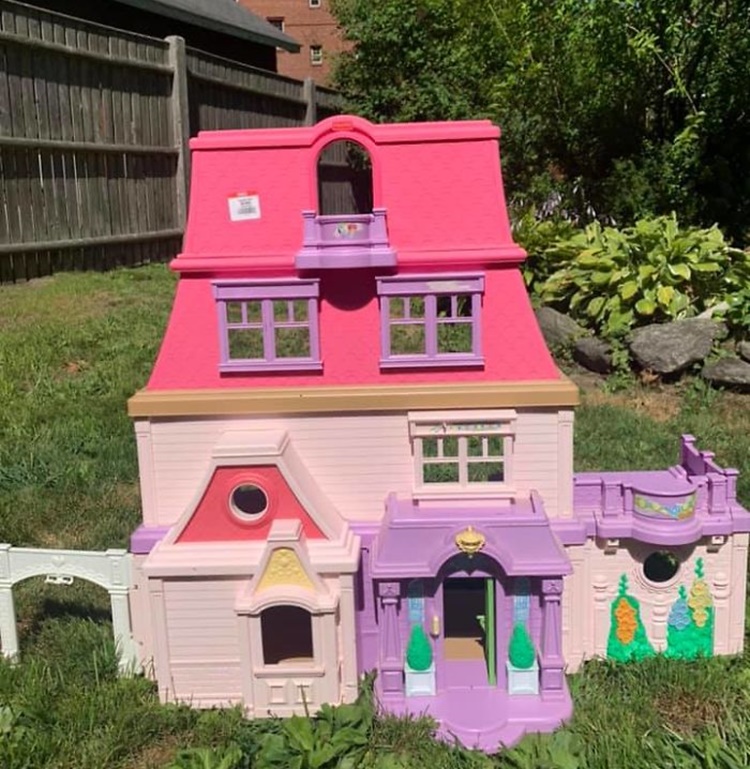 Based on an article on Bored Panda, Samantha used matte black spray paint and acrylic paint on the dollhouses she bought. She got one of the houses at $8, one at $1, and two at $25.
According to Samantha, she purchased the toys online and the designs really fascinated her. She's excited for the $1 dollhouse she purchased.
"The last one I found was only $1 and I haven't started on it yet but I think once I do it will be one of the best. It has a very modern look to it so I can expand a bit more with the details," she said.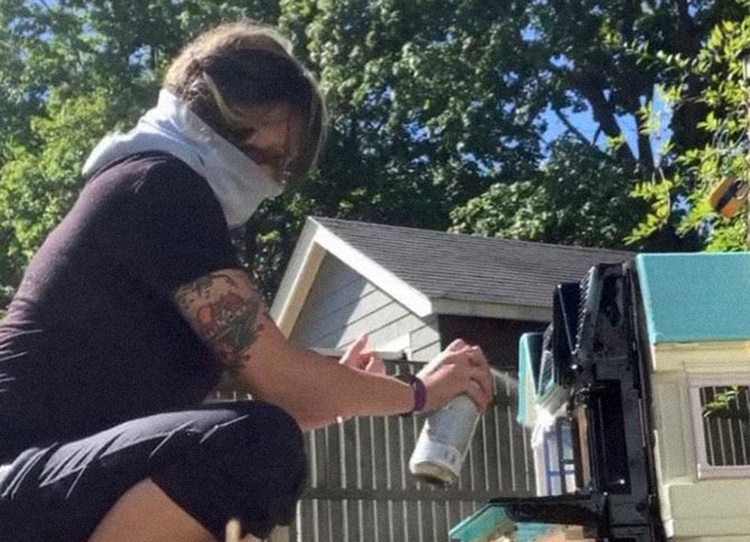 According to the creative mom-wife, she works on these dollhouses in just five (5) to ten (10) hours. She can already make elegant mansions in just a few hours. Based on the article, she really makes sure that the houses fit the theme and they are completely different from each other.
These elegant haunted mansions are perfect for display most especially during the Halloween season – and that is exactly what Samantha did as she continues to ignite the vibe of the season despite the COVID-19 pandemic now.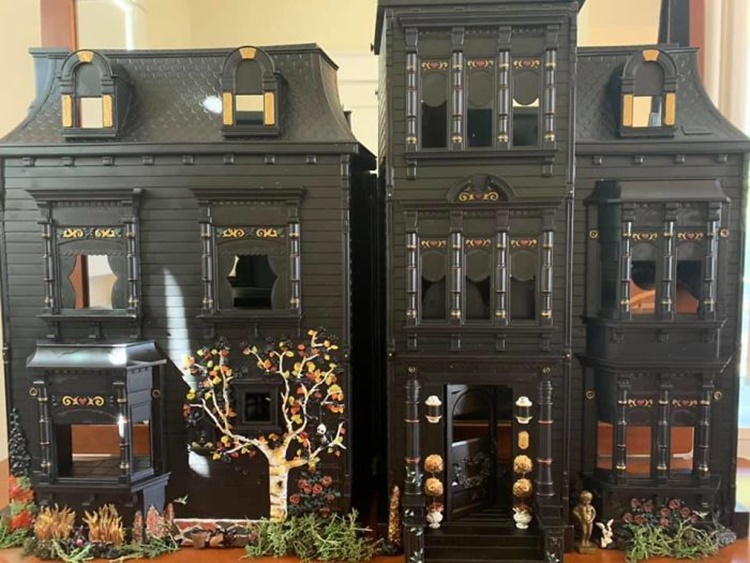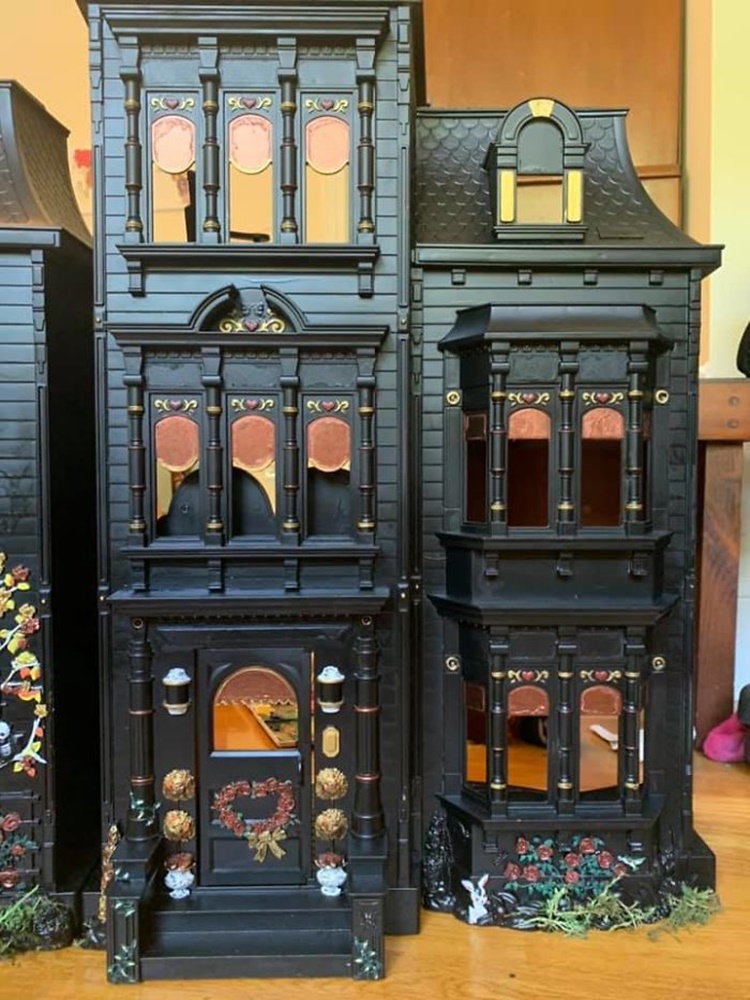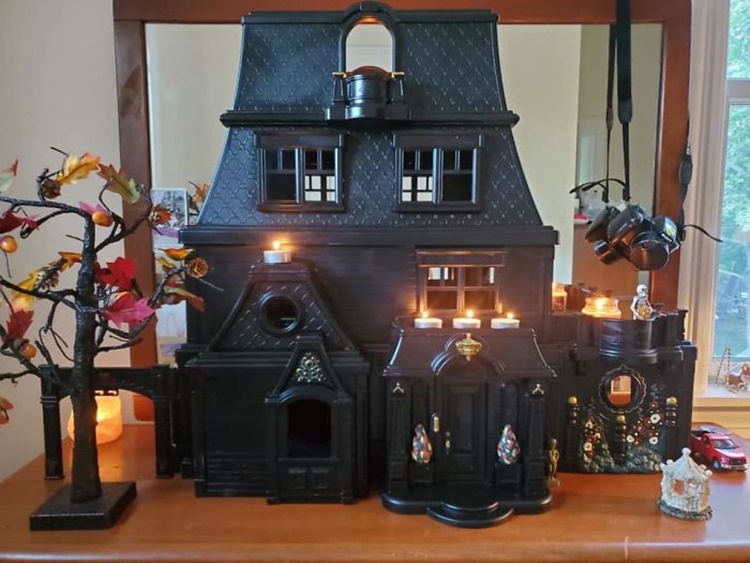 You may also visit – Bulldog Sets Record For the Longest Human Tunnel Travelled Via Skateboard.
Share on Facebook