President Duterte's Net Worth: How Rich He is from 1998 to 2017
PRESIDENT DUTERTE'S NET WORTH – Do you want to know how rich President Rodrigo Roa Duterte was from 1998 to 2017 based on records?
The 16th president of the Republic of the Philippines is a former Davao City Mayor in the person of Rodrigo Roa Duterte. Before he became the country's Chief Executive, he has served Davao for more than two (2) decades.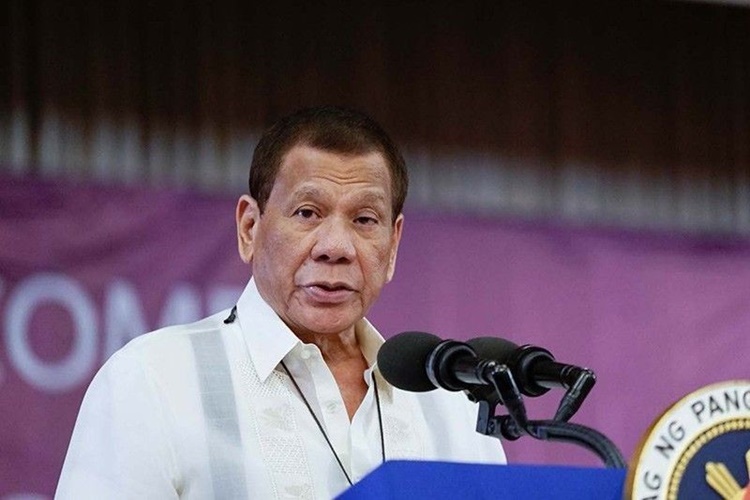 Duterte rose to prominence for his campaign against drugs. When he ran for president in 2016, one of his most notable campaign promises was to free the country from the presence of drugs within six (6) months if he wins president.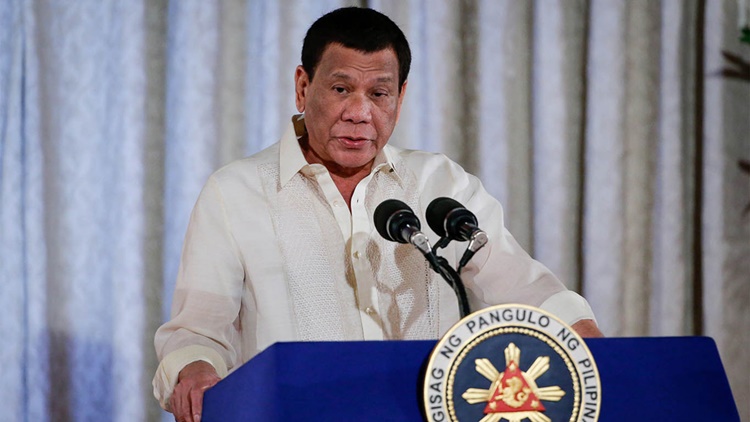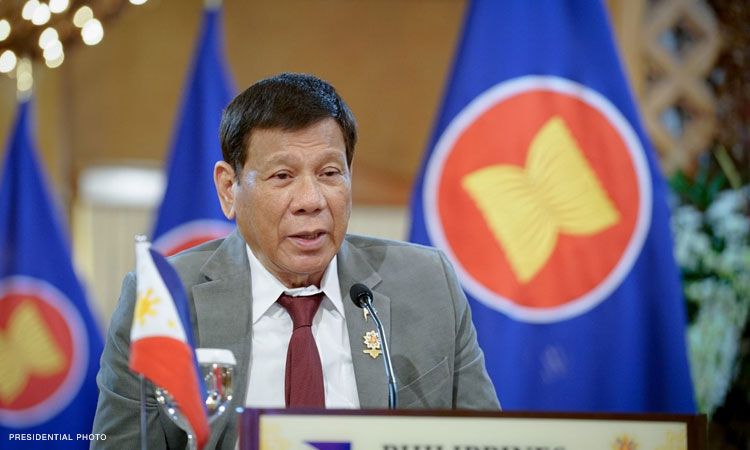 However, Pres. Duterte's term is about to end now and it is still present in the country. The Chief Executive admitted that he might have miscalculated its extent. Aside from it, he also promised to fight corruption under his administration.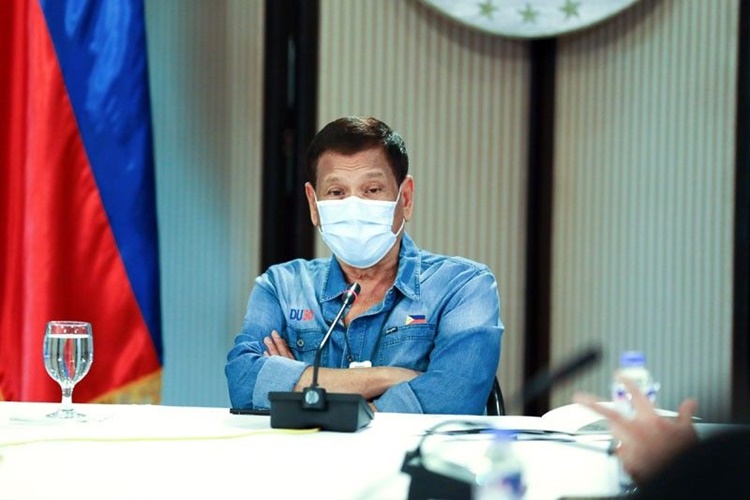 One of the things admired by many people about Duterte when he was campaigning was his simple lifestyle in Davao City. However, there are also rumors that he is wealthy. Meanwhile, being a government official, his Statements of Assets, Liabilities, and Net Worth (SALNs) may speak for it.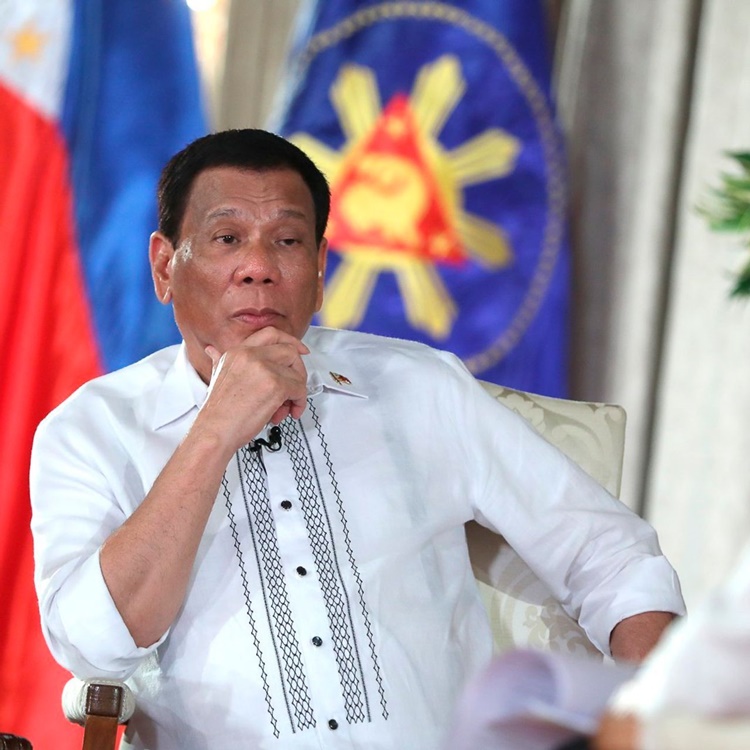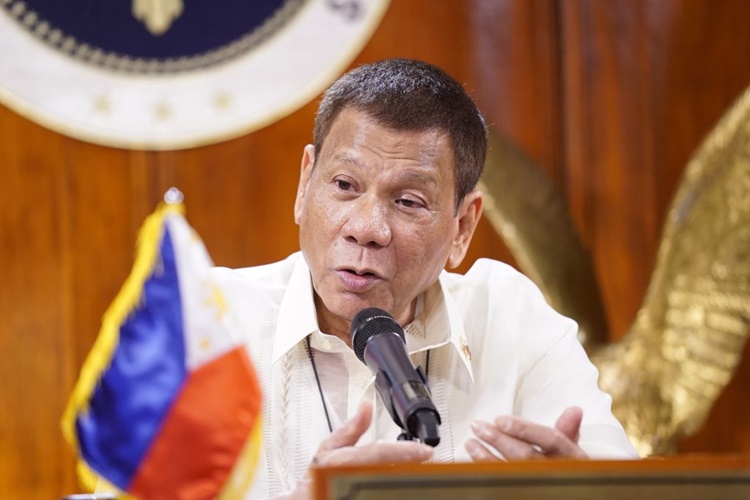 Based on a report on Rappler, President Duterte's net worth in 1998 was at P934,092.00. It is out of P640,000.00 in real assets, P3,250,092.00 in personal assets, and P2,956,000.00 in liabilities.
Twenty years after, President Duterte's net worth is at P28,540,321.00 in 2017. The latest SALN of the 76-year-old Chief Executive was not released.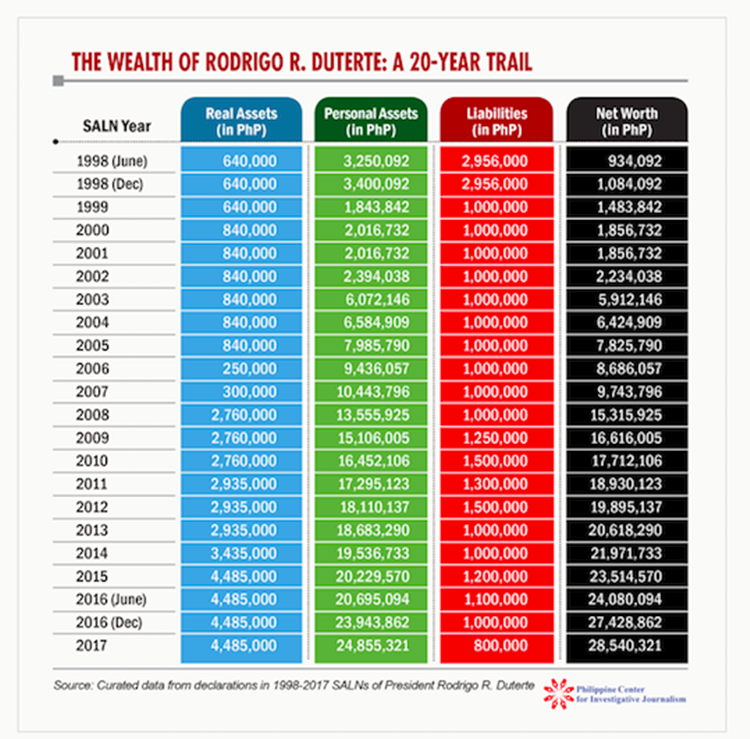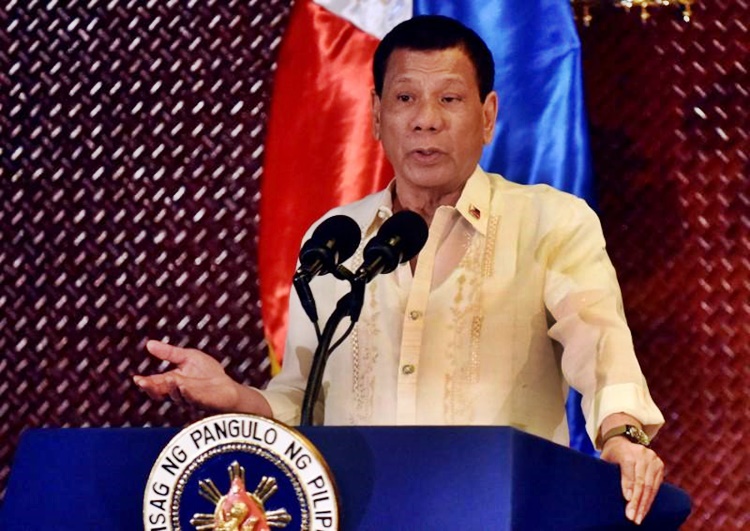 Previously, Pres. Duterte accepted the nomination of his political party, PDP-Laban, for vice president. However, during the filing of candidacy, he announced his retirement from politics.
According to him, he will just go home to Davao City after his term as president ends and prepare his defense on the investigation of the International Criminal Court (ICC).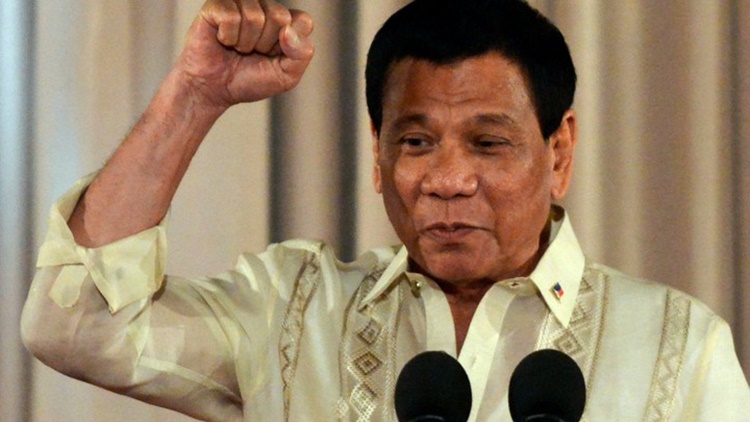 You may visit – Sara Duterte's Net Worth: The Davao City Mayor's Wealth from 2007 to 2017
Share on Facebook