MEET: World's Tallest Teenager A Chinese Student w/ This Jaw-Dropping Height at 14
WORLD'S TALLEST TEENAGER – Guinness World Record awarded Ren Keyu, a 14-year-old Chinese student, for being the tallest teenager across the globe.
When you are in search of amazing people, things, and realities, it is best to visit the Guinness World Record holders. You will surely be amazed by the tallest man, the shortest woman living, the person with the longest nails, etc.
Undeniably, many people are curious about the people with the shortest height. How about the tallest ones? Their uniqueness are amazing too and may also bring them a lot of beautiful things.
In China, a 14-year-old student named Ren Keyu was awarded by the Guinness World Record as the world's tallest teenager last October 2020. He was celebrating his birthday then and measured 221.03 cm or 7 feet and 3.02 inches in height at 14.
Ren is from Sichuan Province in China. He is a ninth-grade student now. According to Guinness, when he was still in Kindergarten, the boy already grew 150 centimeters. People who does not know him then thought he's already a primary school student.
The parents of the world's tallest teenager initially suspected that something like gigantism may be affecting their child's enormous growth in height. To be sure, they visited a doctor about it.
After a series of examinations, the doctor found that the growth of Ren is not due to any disease or health condition. Furthermore, the results of the test on his growth hormone and pituitary gland also returned normal.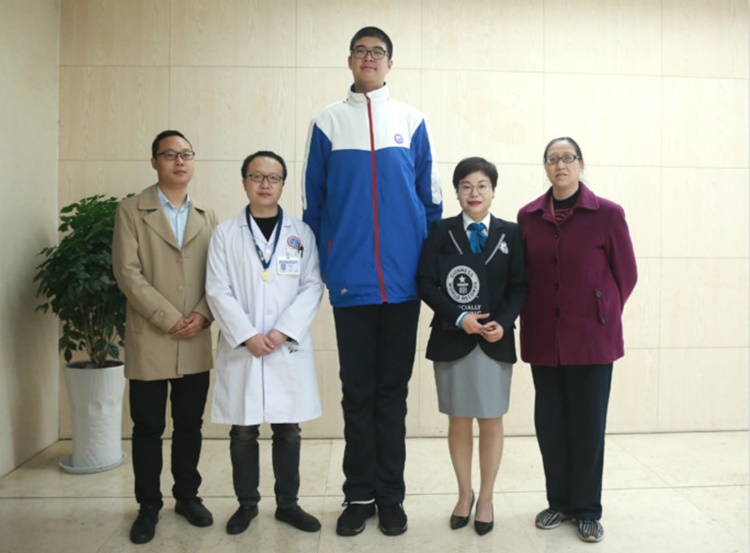 The height of the world's tallest teenager is attributed by his family to genetics. According to Guinness, his grandmother measured 175 cm tall while his grandfather was 190 cm in height. The father of the teenager is more than 180 cm tall.
To match his size, Ren has a different table, chair, and desks at school compared to regular-sized students. His tallness greatly contributed in a lot of works at school. However, his height is not suitable for certain sports like basketball.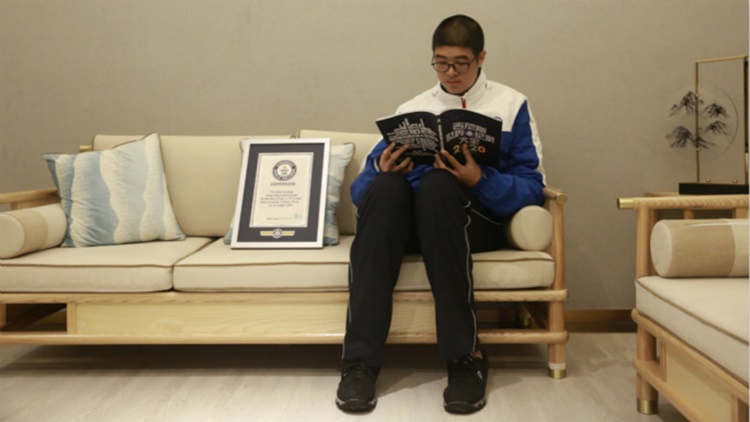 You may also visit – MEET: World's Shortest Man "Khagendra Thapa Magar"
Share on Facebook