Amazing Facts about Iguana – The Jaw-Dropping Trivia about this Lizard!
FACTS ABOUT IGUANA – Are you one of those people who are fascinated by Iguana? Here are some of the things you must know about this lizard.
1. The iguana's powerful tail
The iguana can punch its enemy using its tail and it can also detach a part of its tail to get away from an enemy.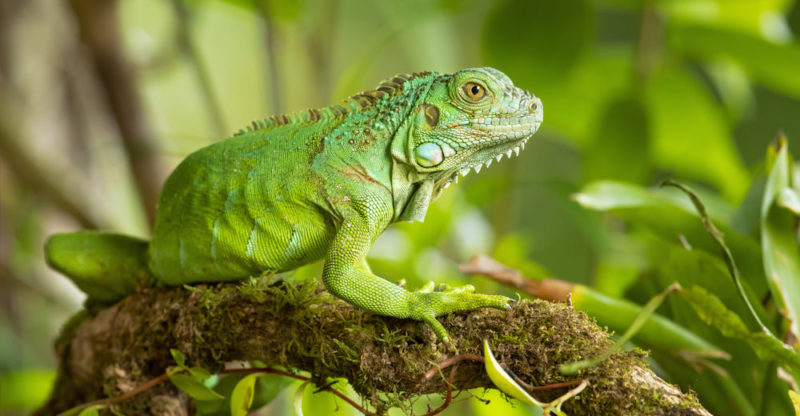 2. Iguana has third eye
Iguana, a large lizard, has a third eye – the retina-like structure that makes the connection to the pineal gland but it does not pave the way for image creation.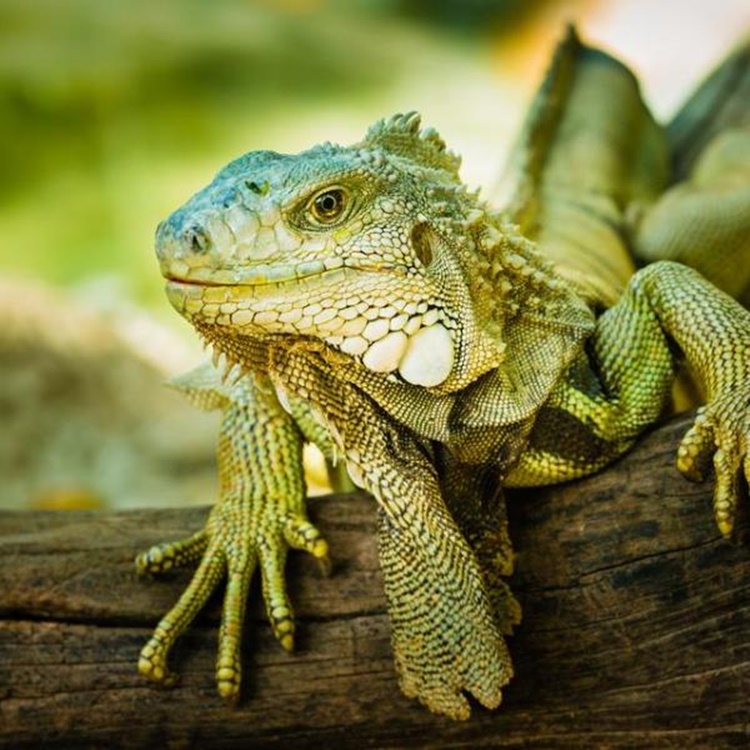 3. They can survive great falls
Iguanas are fond of climbing trees and they can really have great falls up to 50 feet but they can survive it without injuries.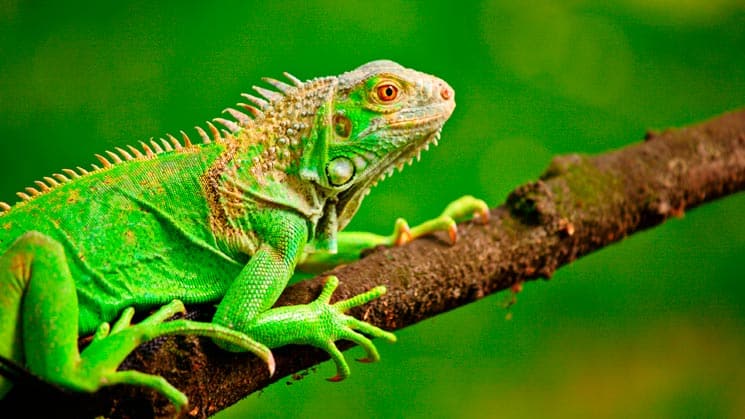 4. A long process for Iguanas
To reproduce, the mother iguana lays eggs and covers it up and then it moves away. The lizard babies hatch and get out from the land on their own.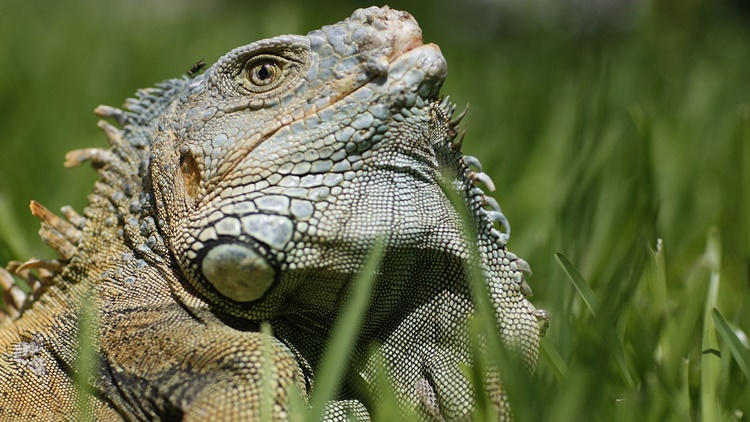 5. Great swimmers
There are many types of iguana and the green iguanas are the best swimmers of them all and they can swim away from their predators fast.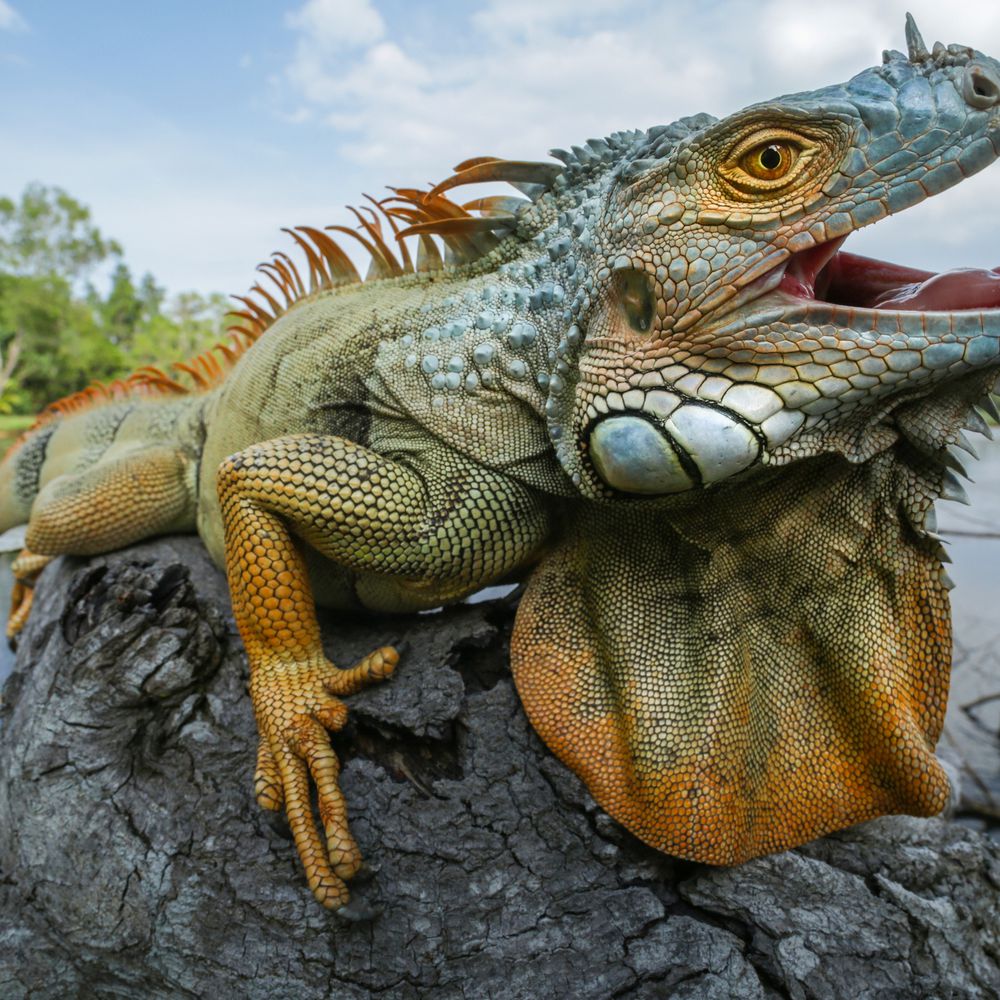 6. They can be underwater breathless
Iguanas breathe through their lungs and they can stay underwater for 28 minutes without breathing.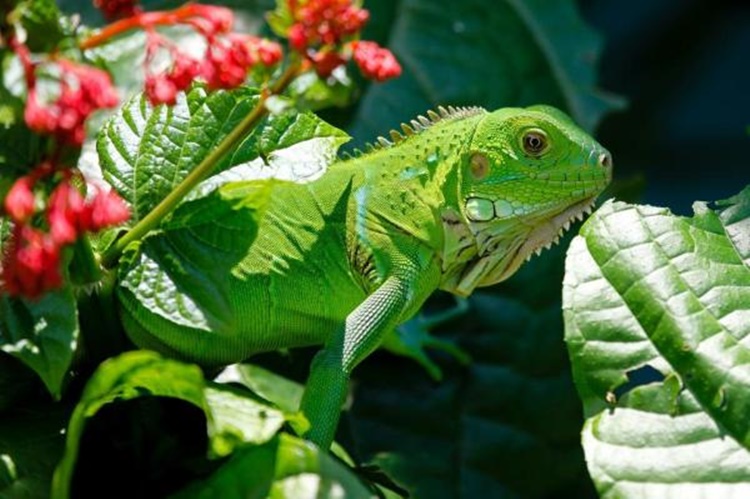 7. Green iguanas come in different colors
A green iguana may come in blue, orange, or purple color and their skin can camouflage so they will blend with the environment.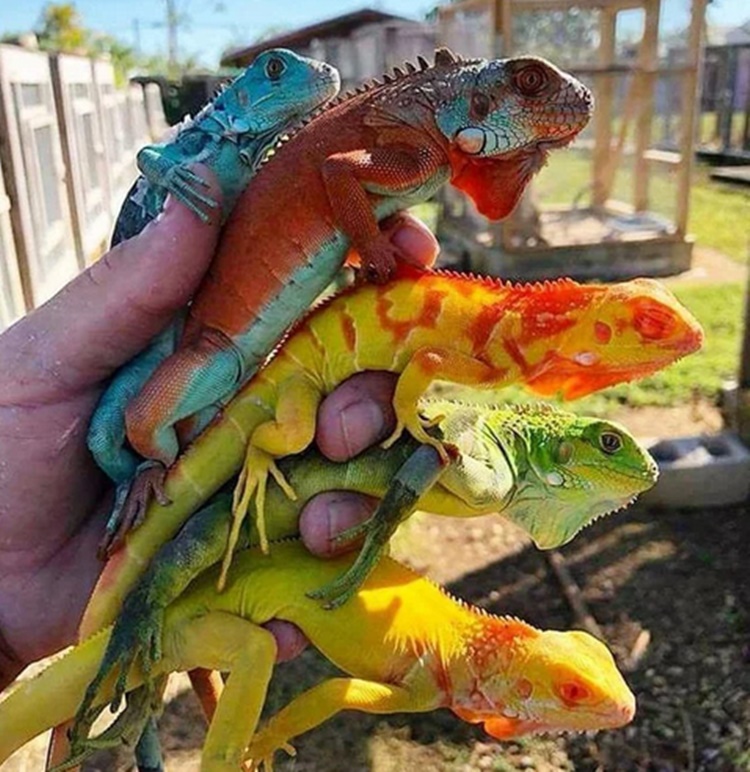 8. Young iguanas eat poop
Also one of the astonishing facts about iguana is that, if in other animals it is the mothers that eat the poop of their babies, when it comes to iguanas, it is the other way around. The young iguanas that eat the poop of grown-up iguanas.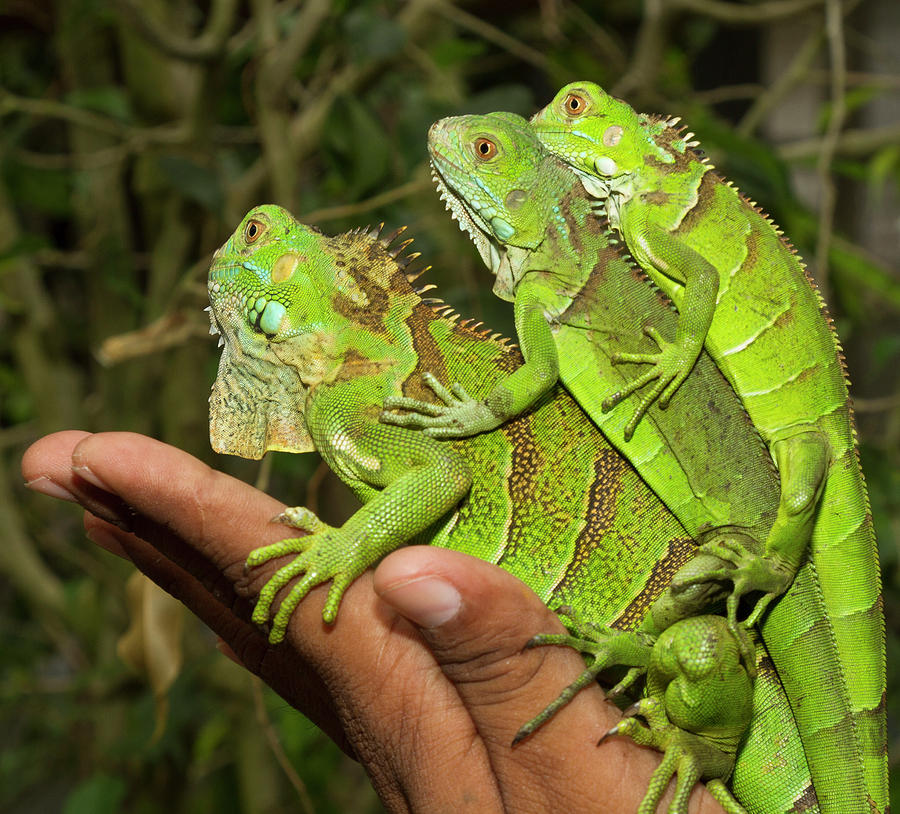 9. They can control their body temperature
Iguanas have the "Dewlap", an extra skin that helps them control their body temperature. It is also through the dewlap that they can signal aggression.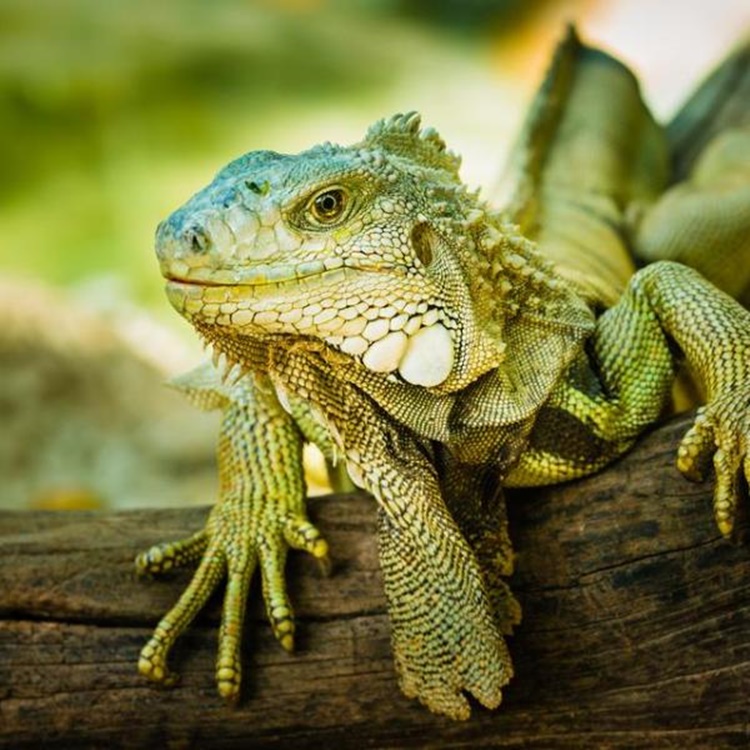 10. They are served as food
Based on the article, a special delicacy named "Bamboo Chicken" is made of green iguanas.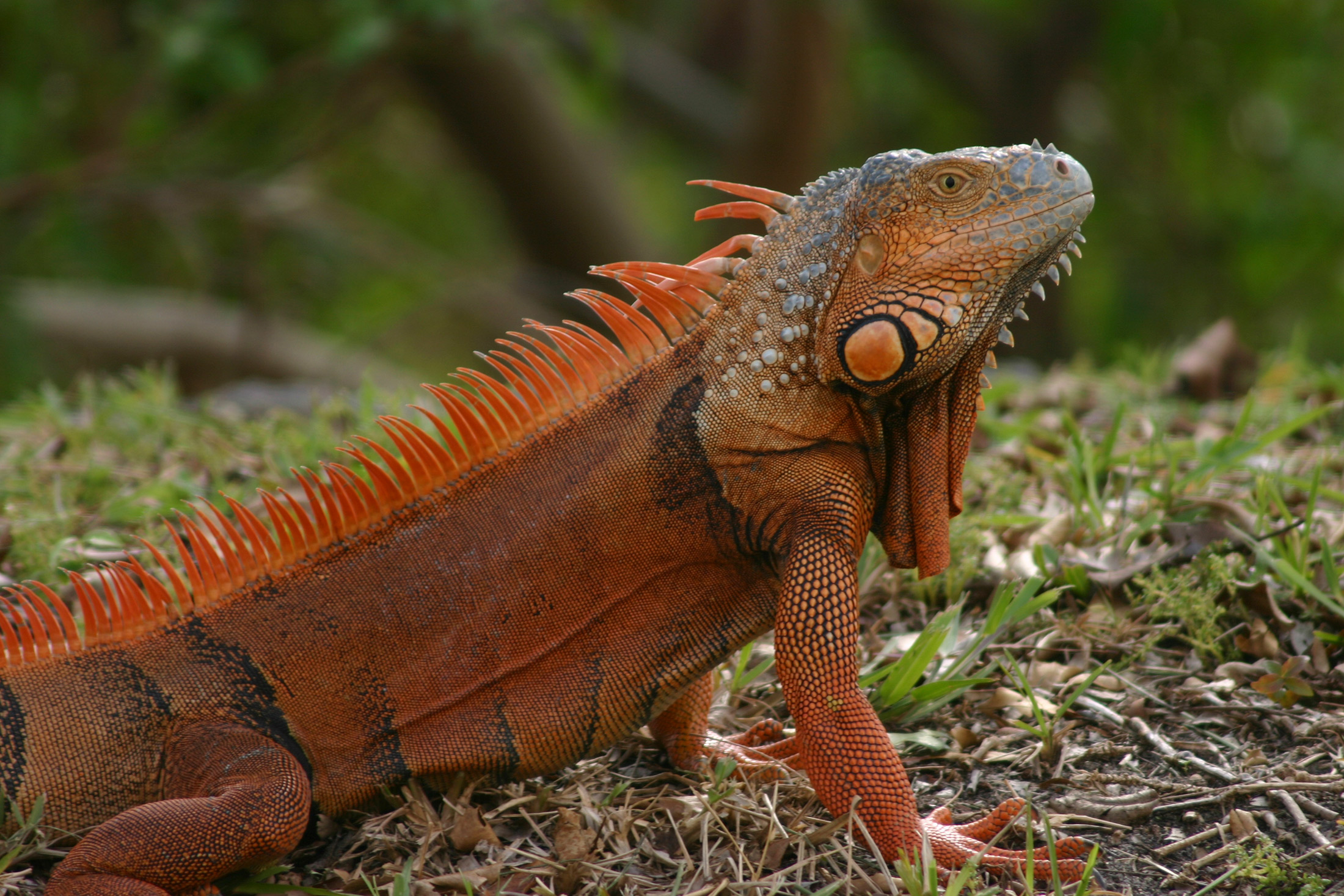 You may also visit – Crocodile Facts – What You Need To Know about this Reptile
Share on Facebook