Pest Control Products? Here are the Best Finds to End Your Problem
---
---
1. BioAdvanced 3-in-1 Insect Disease and Mite Control
The 3-in-1 Insect Disease and Mite Control kills over 10 types of insect pests, cures and prevents several fungal diseases, addresses spider mite problems, and features a rainproof protection that could make the effect last up to 30 days.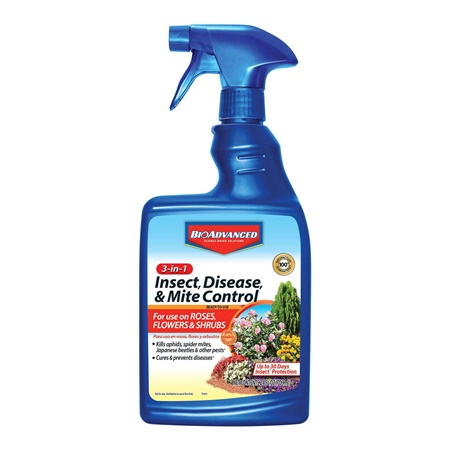 It helps control diseases such as anthracnose, petal blight, black spot, rust, powdery mildew, and scab. It can be used during spring, summer and fall and offers protection against the following insect pests:
Aphids
Beetles
Caterpillars
Earwigs
Gypsy moth larvae
Japanese Beetles, adult
Leaf-feeding caterpillars
Leafhoppers
Mites
Psyllids
Spider Mites
Thrips
Two-Spotted Spider Mites
Whiteflies
This product that provides protection for over 760 plants is both for the treatment of insect attack and its prevention right after.
---
---
Share on Facebook